Welcome
The Asian Health Foundation is a non profit organization of leading medical experts dedicated to improving the health of Asian Americans & Pacific Islanders (AAPIs)
On-Demand Programs
D Is for Diagnosis: The Case for Simplifying Viral Hepatitis Screening
Learn answers to key questions that can help you lessen the burden of hepatitis delta virus (HDV) infection:
What is the simplest way of effectively diagnosing hepatitis B virus (HBV) and considering treatment candidacy?
How can HDV screening be made an automatic part of the workflow of HBV screening in diverse healthcare settings?
What are the key next steps for patients diagnosed with HDV to ensure continued engagement in care?
Partnering With Patients: Overcoming Barriers to HBV Care in Asian Communities in the US
Join expert faculty and patients to learn about and address HBV misconceptions regarding HBV transmission, risk, and outcomes, cultural belief systems, mistrust, and stigma that can all hinder engagement in care in your community. Watch the on-demand webcasts, listen to the podcasts, and read the companion ClinicalThought commentaries.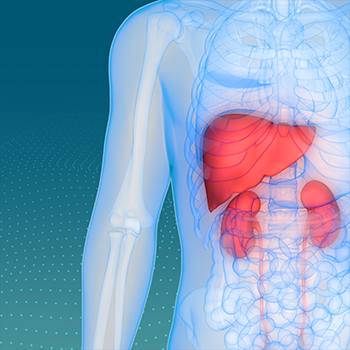 Managing HCV: Tackling Tough Cases
This 3-part On-Demand series from CME Outfitters features expert faculty presenting patient case scenarios and sharing best practices for treating patients with HCV and CKD, mitigating progression of liver fibrosis in HIV/HCV coinfection, and selecting appropriate treatments in patients with decompensated cirrhosis. Start now and earn free CME/CE credit in minutes!
Addressing HBV Disparities and Stigma: Strategies to Manage Conversations with Your Clinician
Drs. Do and Nguyen provide useful information about hepatitis B infection including answers to common questions that patients have when they first receive a diagnosis, information about risk factors and misconceptions, and important steps patients can take to reduce the burden of the disease.
What is HDV?
Dr. Do and Dr. Gish explain hepatitis D infection for patients and answer common questions that patients have when they first receive a diagnosis. They also offer advice about how patients can lower the overall burden of disease.
AHF Online Hepatitis B Education Now Available!
Hepatitis B disproportionately affects Asian and Pacific Islander communities. Because currently available therapy can't eradicate the hepatitis B virus (HBV), the objective of treatment is viral suppression. But many with chronic hepatitis B are unaware of their disease status, which can result in an increased likelihood of virus transmission and fewer treatment options with poorer outcomes. Experts in hepatitis B discuss the importance of testing for HBV and treatment of chronic hepatitis B so patients can "be there" for their families.
HBV Patient Education poster – Engl., Simp. Chin., Viet., Kor.